Killarney Guided Walks - 2 Hour Walk
What can I expect
See the beautiful mountains, lakes and woods of Killarney National Park
Learn the fascinating history from expert and passionate guides
Hear trivia and facts that will amaze and delight
Enjoy a leisurely walk that focuses on fun and relaxation while taking in the picturesque surroundings of Killarney National Park. You'll experience the beauty of the landscape, which includes mountains, lakes, and woodlands, an which is home to two distinct deer species. Explore historic sites such as the ancient copper mines, dating back over 4,000 years, the 6th-century monastery ruins on Innisfallen Island, and the 15th-century Ross Castle.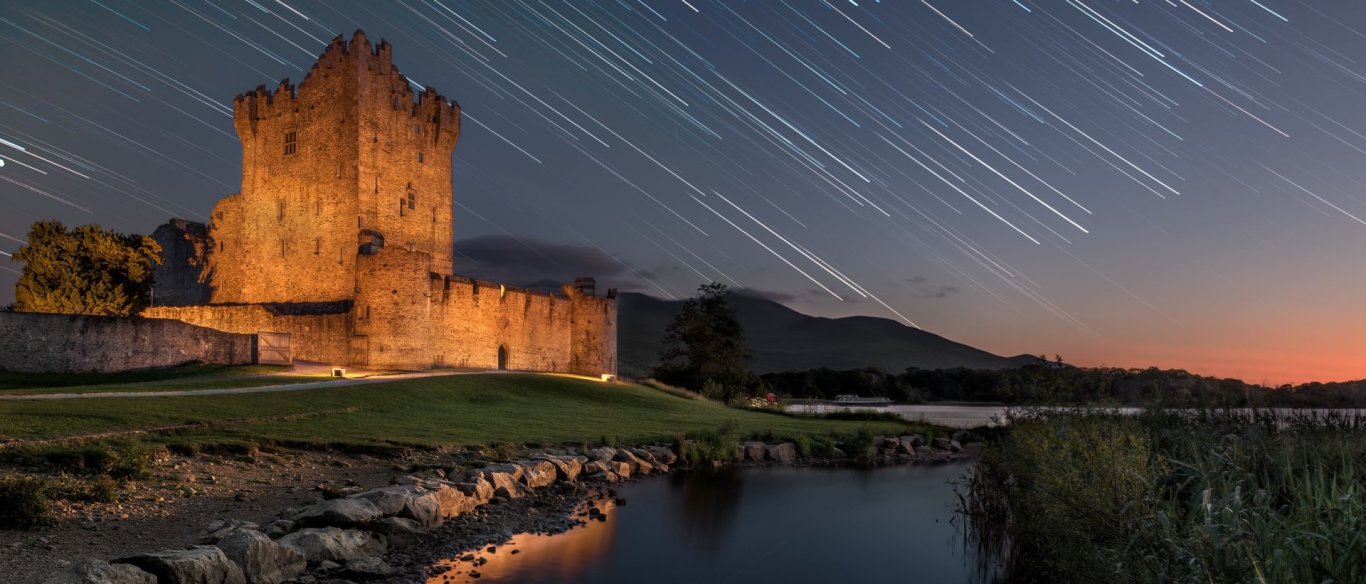 Discover where Brother Cudda slumbered for two centuries, where Queen Victoria made her 1861 visit, and where President De Gaulle of France resided in 1969. This area was also the setting for scenes in the acclaimed film "Ryan's Daughter," starring Robert Mitchum and directed by the great David Lean.
Observe our native red deer and the Japanese Sika deer introduced here during the mid-19th century. See unusual tree species, including arbutus (Strawberry Tree), fuchsia, and Monte Rey Pines. Keep an eye out for the rare Kerry cow, originally brought to Ireland by the Celts. During the appropriate season, you'll also encounter a wealth of local flora, including wild mint, garlic, and myrtle."
Meeting Point for this tour is outside O'Sheas Funeral Home at the end of New Street in Killarney. Eircode is; V93 KX 61 (located opposite St. Mary's Cathedral)
Click to see the meeting point location on Google Maps

An excellent guided walk
September 2023
Richard is wise, patient and endlessly knowledgeable. A truly passionate Killarney local, through and through.
Five stars is not nearly enough!