Solas Ireland - A Living Landscape Hike
What can I expect
Qualified walking guide
Pilgrimage site - 'the magic road'
Discover the bottomless lake
Explore the corner of the Wild Atlantic Way
A Living Landscape Hike
As you embark on this amazing hike you will get to ramble through a spectacular located in the County Donegal.
You will look at imprints that were left behind including:
A Holy Well
Pilgrimage Site; the 'magic road'
A bottomless lake
A medeival boley
Summer Pasture Area
Will also get to see to the flora and the fauna that is on the peat bogland.
What to bring
Waterprood coat and trousers
Hat & Gloves
Walking boots
Lunch and lots to drink (2L)
Warm clothing
Rucksack to carry it all in.
Make sure you don't forget your camera as there will be plenty of photo opportunities!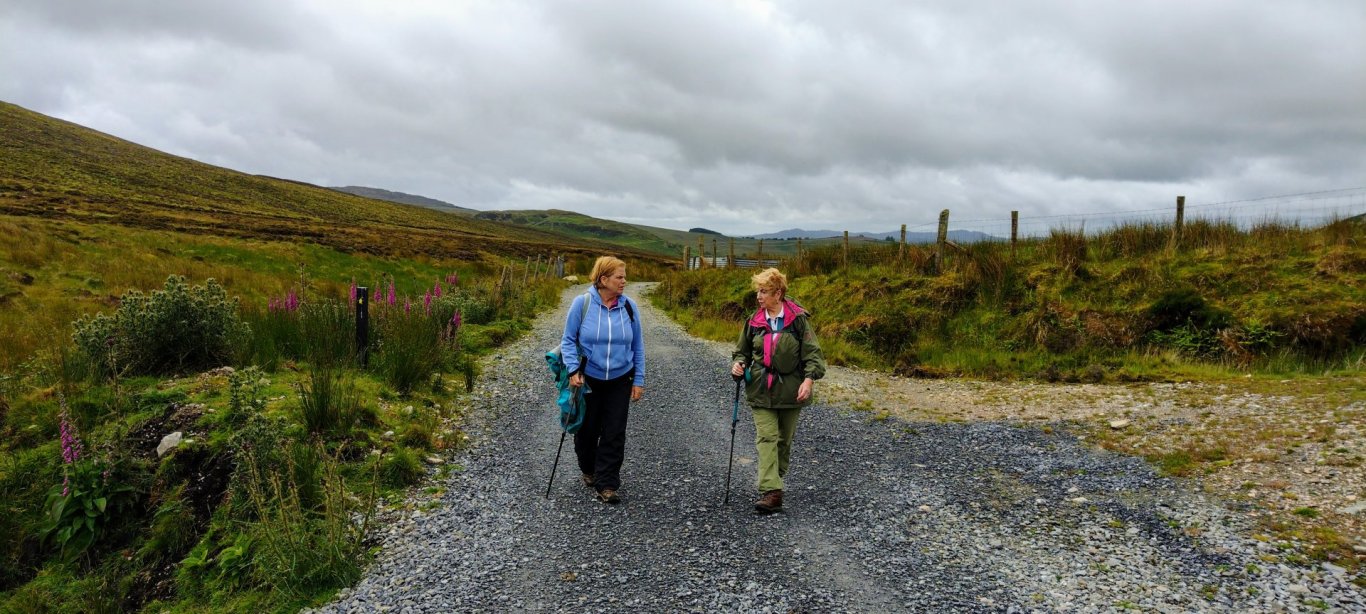 Duration - 3 Hour 30 Mins
Distance - 8km
Please note that a good level of fitness is required for this walk which includes a 330 metres of ascent.
Ages 16+
Cancellation Policy:
29 days or more before the walk: no cancellation fee
15-28 days before the walk: 50% cancellation fee
8-14 days before the walk: 75% cancellation fee
7 days or less before the walk: 100% cancellation

No matter what your level of fitness, Sharon can tailor her walk to suit so that everyone can get the most enjoyment of the great outdoors. A great experience to making the most of any trip to Donegal
- Bernie S