Cobh Heritage Centre - Queenstown Story
What can I expect
Self-guided tour
Get a glimpse into Irish Emigration
Delve into the social, naval and maritime history
Audio tours also available in French, German, Dutch, Italian, Spanish, Polish and Hebrew
The Queenstown Story
Visit the Cobh Heritage Centre and get a glimpse into the past and the hardships that Irish emigrants endured.
In the exhibition there are individual stories to be found such as:
Jeremiah Burke and the message in the bottle from Titanic
Margaret Drury and her voyage on a convict ship to Australia
Fr. Frank Browne and the photos he took while on board the Titanic as it journeyed for Southampton to Cobh
There are plenty of interesting stories that can be discovered throughout the exhibition of Irish exhibits who left Cove/Queenstown/Cobh to far flung destinations all across the globe like Brazil, Argentina, The West Indies ad well as North America and Australia.
Stories of The Heffernan Family and their settlement in Canada
Martin Mannion and his story of survival on the Lusitania
Robert Davies who was a convicted smuggler from Cobh who ended up in the Caribbean
Story of the "Harp" Donnelly's from South Kerry to Newport Rhode Island!
Why not walk in the footsteps of our ancestors and be rewarded with stories that will fire up your imagination.
No trip to Cork would be complete without a trip to the Cobh Heritage Centre.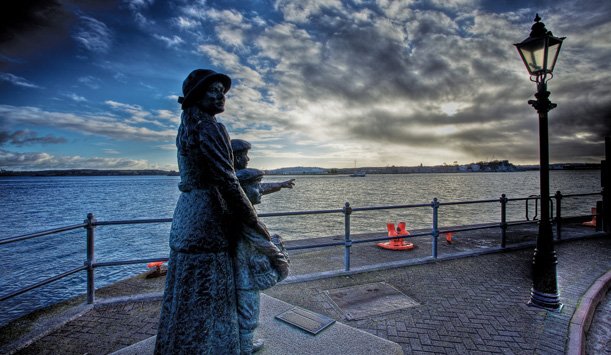 Tour duration - 1 Hour
Self-guided tour
Audio units available in French, German, Dutch, Italian, Spanish, Polish and Hebrew.
Opening Hours
Mid October to April - Last entry at 4pm
Mid April to Mid October - Last entry at 5pm

Very interesting visit
Aug 2023
Very interesting and enlightening visit and I say that as someone educated in Ireland. I learned a lot of facts I didn't previously know - very moving and tragic history lesson from a dark period in Irish history.