Blarney Castle & Queenstown Titanic Day Tour by Train
What can I expect
Day tour by train
Visit to Blarney Castle and Gardens
Stop at Cóbh Graveyard and St. Colman's Cathedral
Tour Cork City
Cóbh Heritage Centre (Irish Famine, emigration stories & Titanic)
Start your day off by departing Cóbh train station and you will enjoy a scenic train journey as you travel to your first stop which is Blarney Castle and Gardens.
Blarney Castle has stunning gardens and is famous for it's Blarney Stone that many people kiss as it is said that by doing so you will receive the gift of the gab.
Once you depart Blarney Castle you will head for Cork City where you will visit Cóbh Graveyard and St. Colman's Cathedral also known as Cóbh Cathedral.
Next stop is Cóbh Heritage Centre where you can learn about the Irish Famine and how blight on the main food source in Ireland at the time, potato, caused a nationwide famine. Explore the Queenstown Story which delves into the millions of Irish people that left Ireland from the Port of Cobh due to the famine.
Also learn about when the Titanic embarked its final stop from Queenstown in Cork. With colourful and informative displays that will take you back in time to learn more about the tragic voyage of the Titanic.
You will finish the tour back where you started at Cóbh train station.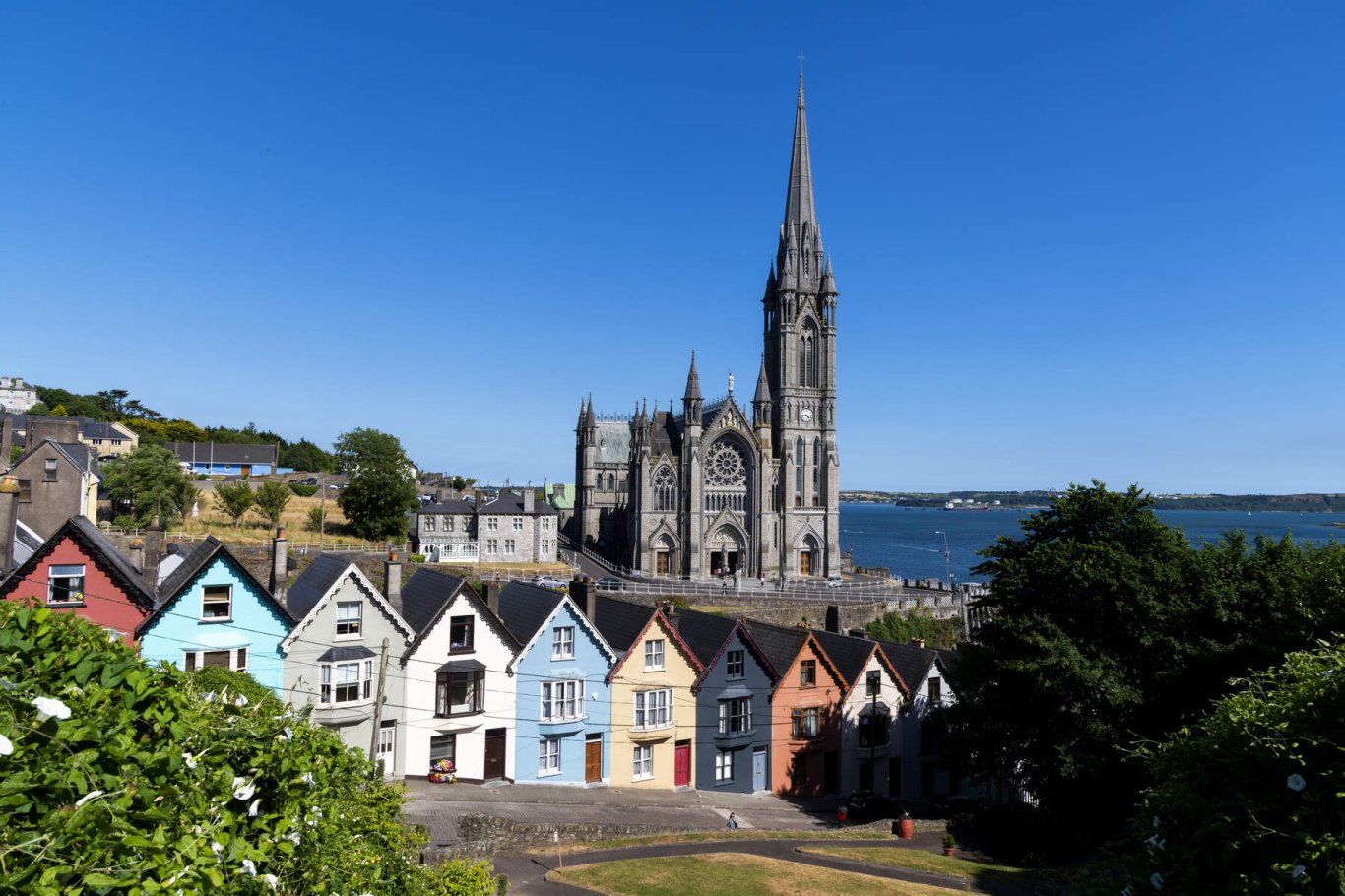 Tour departs from Cóbh train station
Host to guide you throughout
Reserved seats on train
Admission to visitor attractions (Blarney Castle & Gardens and Cóbh Heritage Centre)
Coach to escort you