Powerscourt Distillery - Distillery & Warehouse Tour & Tasting
What can I expect
Tour of Distillery
Whiskey Tasting Samples of Fercullen Irish Whiskey
See where Whiskeys are Filled and Blended
Powerscourt Distillery, Warehouse Tour & Tasting
This is a whiskey tour that is not to be missed!
Includes a tour of the distillery and sampling of award winning Fercullen Irish Whiskey.
Tour Highlights;
Distillery Tour; After a short introductory video, you'll get a guided tour of the production floor and together with an explanation of the Whiskey making processes and the associated equipment.
Warehouse Tour;Observe the environment where whiskey is filled and blended as they fill the barrels for maturation.
Whiskey Tasting; Once you've heard the storey of the "Angel's Share", you'll taste 3 samples of the finest Fercullen Whiskeys while enjoying the perfect setting in which to taste them.
Tasting Room
Experience the Fercullen Whiskeys in intimate and luxurious surroundings of one of the bespoke tasting rooms.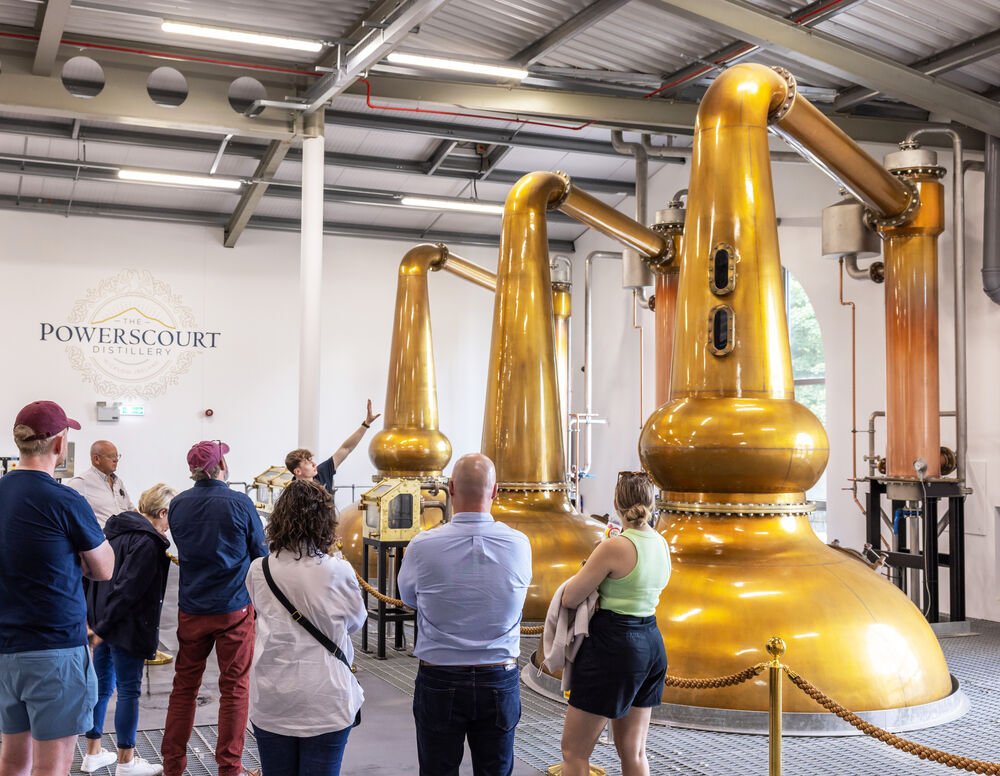 Excellent 👌
Aug 2023 • Friends
Best whiskey distillery in Ireland! Amazing staff, lovely tour. We enjoyed it. Excellent whiskey tasting experience.