McComb's Coach Travel - Giants's Causeway Tour
What can I expect
Day tour to the Giant's Causeway
Travel along the Causeway Coastal Route - voted one of the world's 5 most spectacular drives
Stops include Canrlough, the Caves at Cushendun and the Dark Hedges
Photo stop at the magnificent Dunluce Castle
Giant's Causeway Tour
McComb's Travel offers visitors to Northern Ireland the longest established tour of what is commonly called 'The eighth wonder of the world'.
Travel in one of the award winning coaches along the Causeway Coastal Route.
Choose this tour to see the original and best Giant's Causeway Day Tour from Belfast.
The first stop on the journey will be at Carrickfregus Castle which is a Norman Castle on the norther shore of Belfast Lough.
Travel along the Causeway Coastal Route while stopping off at lovely places like Carnlough and the Caves at Cushenden.
After a stop at the dark hedges, used as a filming location the 'Kings Road' in Game of Thrones, have a lovely lunch stop at the Fullerton Arms in Ballintoy for a delicious pub grub style lunch.
The tours highlight is without a doubt the visit to Giant's Causeway which is Ireland's only World Heritage Site.
You can spend time climbing over the ancient stones while getting some photos and enjoying the myths and legends that surround this famouos and popular tourist attraction.
Re-board the luxury coach and make way along the coast for a final short stop at ancient ruins of Dunluce Castle.
Return back to Belfast, relax and sit back as you arrive back around 6pm, depending on the time of year.
This is a must-do tour and with the combination of luxury coaches, expereicnes and friendly tour guides along with wonderful attractions, you won't want to miss out!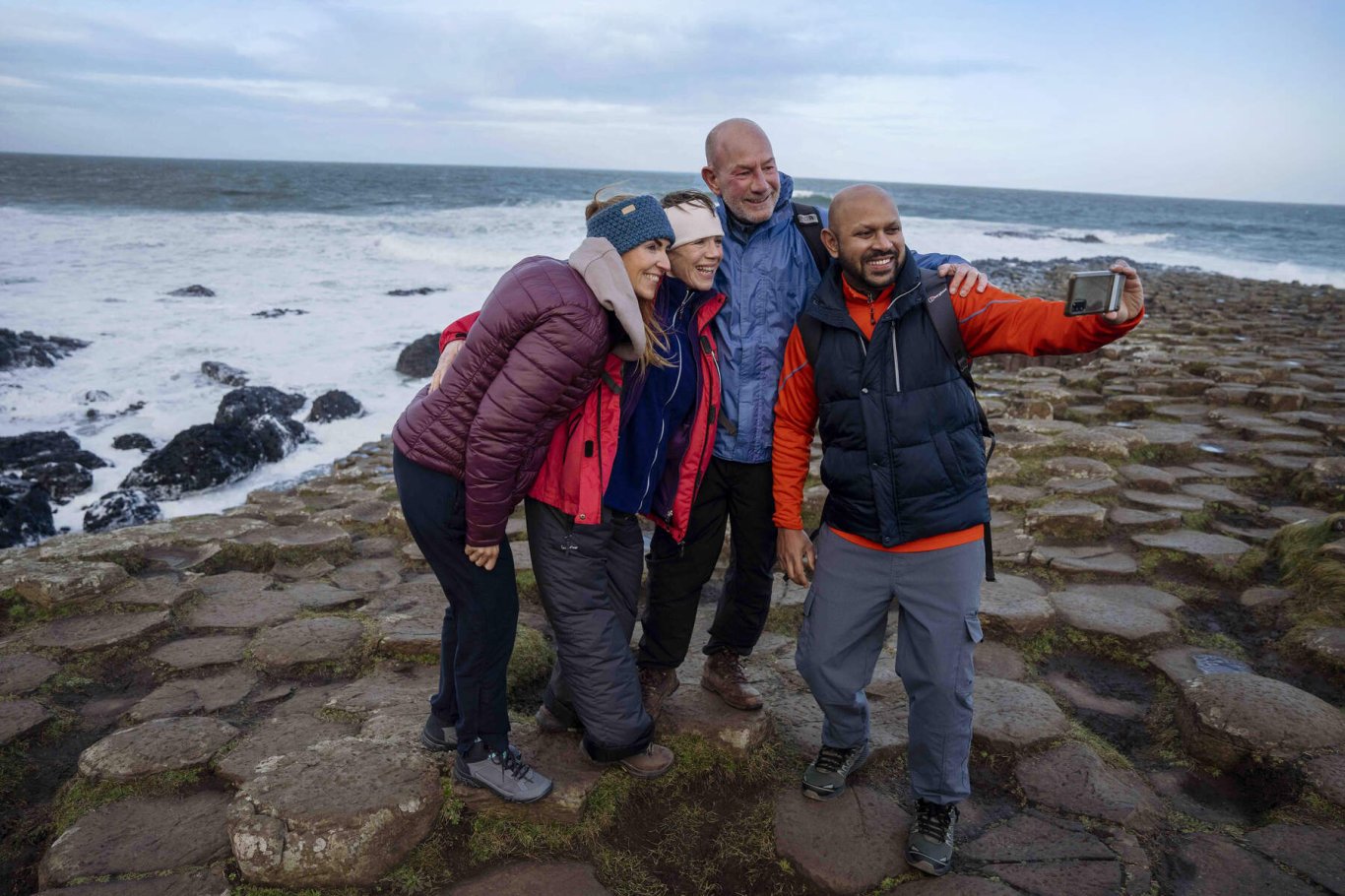 Tour duration - 9 Hours 30 Minutes
Tour departs at 08:30 at McCombs Tours, 22 Donegall Road, Belfast, BT12 5JN
Tours returns back to Belfast at approx 18:00
IMPORTANT INFO: There is some walking uneven surfaces during this tour, and it there requires moderate fitness levels. Please come dressed appropriately for not only the season, but also for the activity.

Giants Causeway and more
Catherine was a fab guide. Recommended other things to do for rest of our break. Everything went to plan with plenty of time to enjoy each stop.